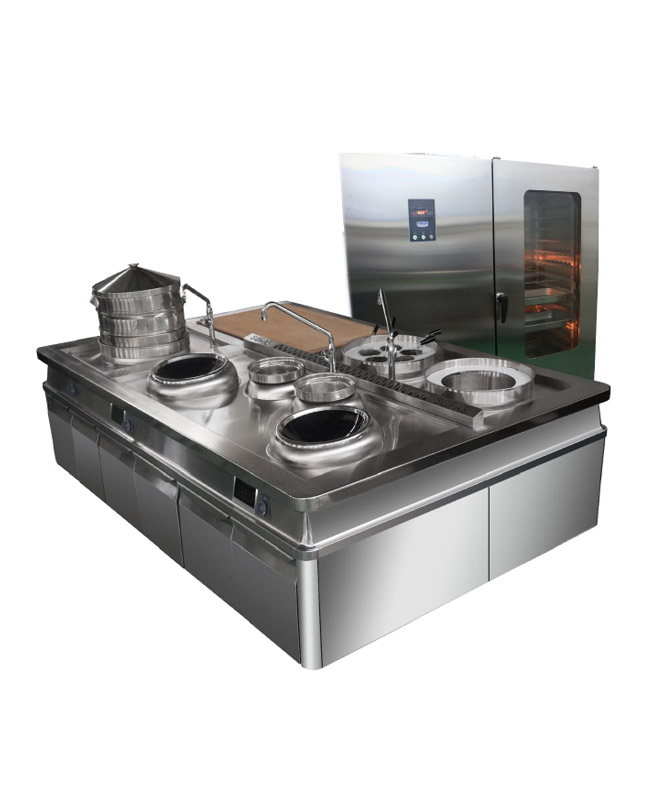 Kwaii (Wok Range)
Description
Chinese cuisine has more than 5000 years of history, and has become one of the most popular cuisines in the world. There is no denying that Chinese food is like a "weapon" to open your appetite.
The truth is that the two fast Chinese Cooking Technique "Chao" and "Bao", which is described as Stir-Frying. Food can be cooked in a short period of time and the moisture can be locked inside the food itself by means of heat and time control and a high-power flame and hot wok. Therefore, food can still retain its juiciness, freshness and tastiness.
In order to produce such high-power flame, a powerful cooking range is required. Environmental Cooking Range provides low noise, more energy-saving and safer in operation.