WHO WE ARE
Q'son started in 1996 to deliver quality products and seamless integrated kitchen solutions for all our customers. We support local and regional F&B partners with their operational planning, fabrication, appropriate equipment selection and maintenance. Our international presence can be felt in functional, efficient kitchens in restaurants, hotels, factories, hospitals, resorts, canteen and smart/cloud cookhouses.
We provide a one-stop solution, understanding and fulfilling the needs of the kitchen in its entirety. We cater from single product support to turnkey kitchen solutions.
For more than 24 years, we've fitted kitchens with customized equipment of great value, reliability and efficiency. We are committed to our partners and employees alike. We are dedicated to continuous improvement and we've grown from strength to strength in the past two decades.
As the leading commercial kitchen equipment provider in Singapore, we focus on developing relationships that last – we owe our growth to our strong dependability, customer service and world-class product excellence. Q'son is the operating subsidiary of SGX Catalist-listed Singapore Kitchen Equipment Limited.
Q'son is committed to the highest standard of conduct and business integrity. Q'son promotes a conducive environment for employees and outside parties, in confidence, to raise or report genuine concerns of improprieties without repercussions. These concerns can be raised to Q'son's Executive Administrative Officer – Tel 6472 0229 or email whistle@qson.com.sg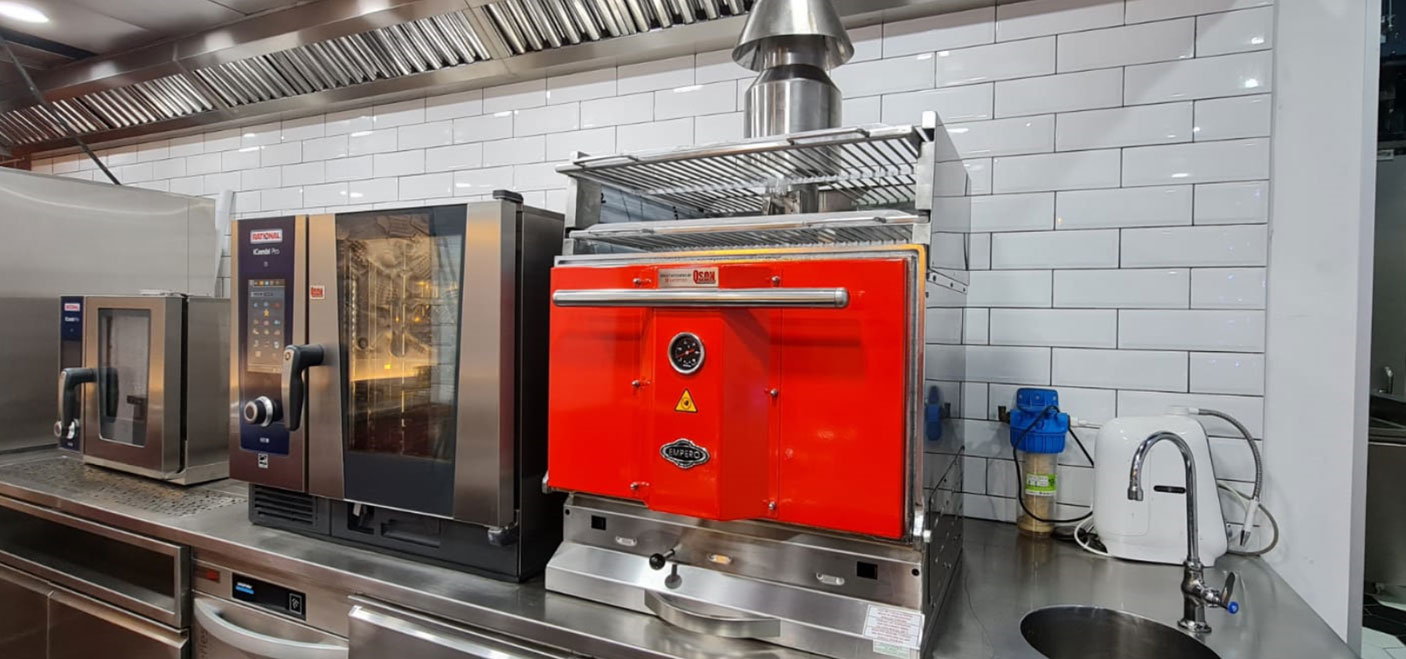 Our Mission
Product Excellence. Service Excellence. Partnering Our Customers!
By encapsulating these values in the Mission Statement, we are confident in maintaining our pole position in the commercial kitchen industry. More importantly, this is for the greater benefit of our valued customers.
Our Vision
Every Kitchen, A Q'son.
Our Capabilities
Q'son offers a spectrum of professional services for the kitchen equipment industry, including consultancy, delivery, installation, testing and product commissioning, as well as after-sales service and support of kitchen equipment. Q'son has its own fabrication plant in JB, Malaysia as well as a workshop in Singapore to support customised equipment requirements and support stringent quality control of finished goods.