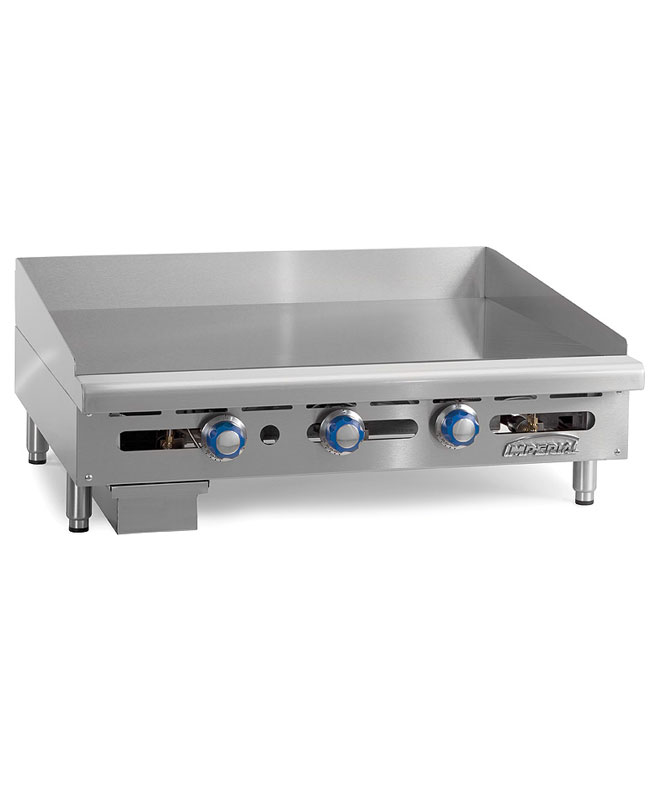 Griddle
Description
BURNERS
Thermostat maintains selected temperature during peak hours.
Each griddle burner is rated at 30,000 BTU (9KW).
Aeration baffles between burners spread the heat evenly across the entire griddle surface.
Burners are located every 12" (305 mm).
Each burner has an adjustable gas valve and continuous pilot for instant ignition.
GRIDDLE PLATE
Highly polished 1" (25 mm) thick steel plate holds temperature and has a quick recovery.
Full 24" (610 mm) plate depth for more cooking surface.
Surface is ideal for a large range of menu items.
Optional chrome griddle top is available as an option.